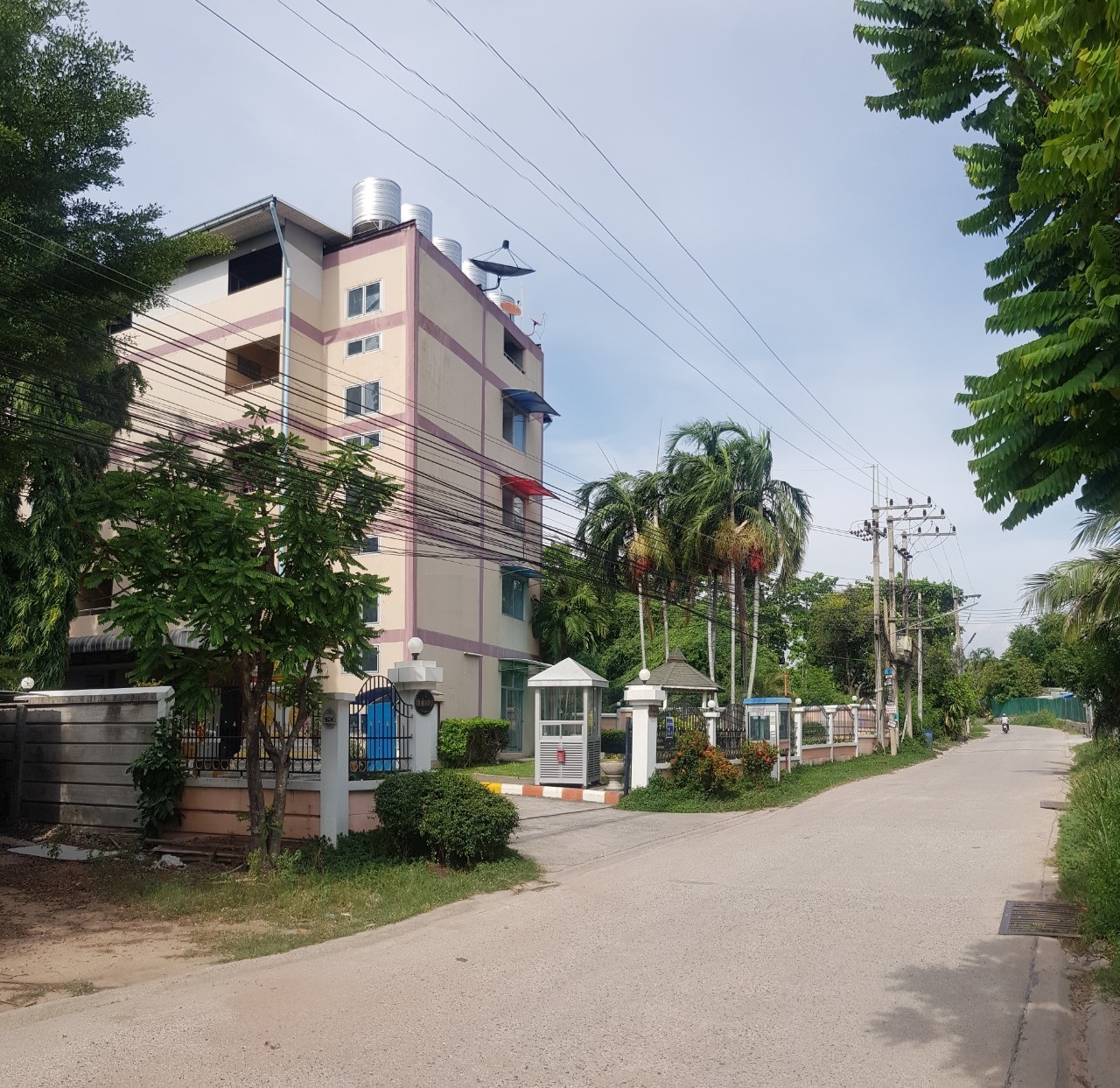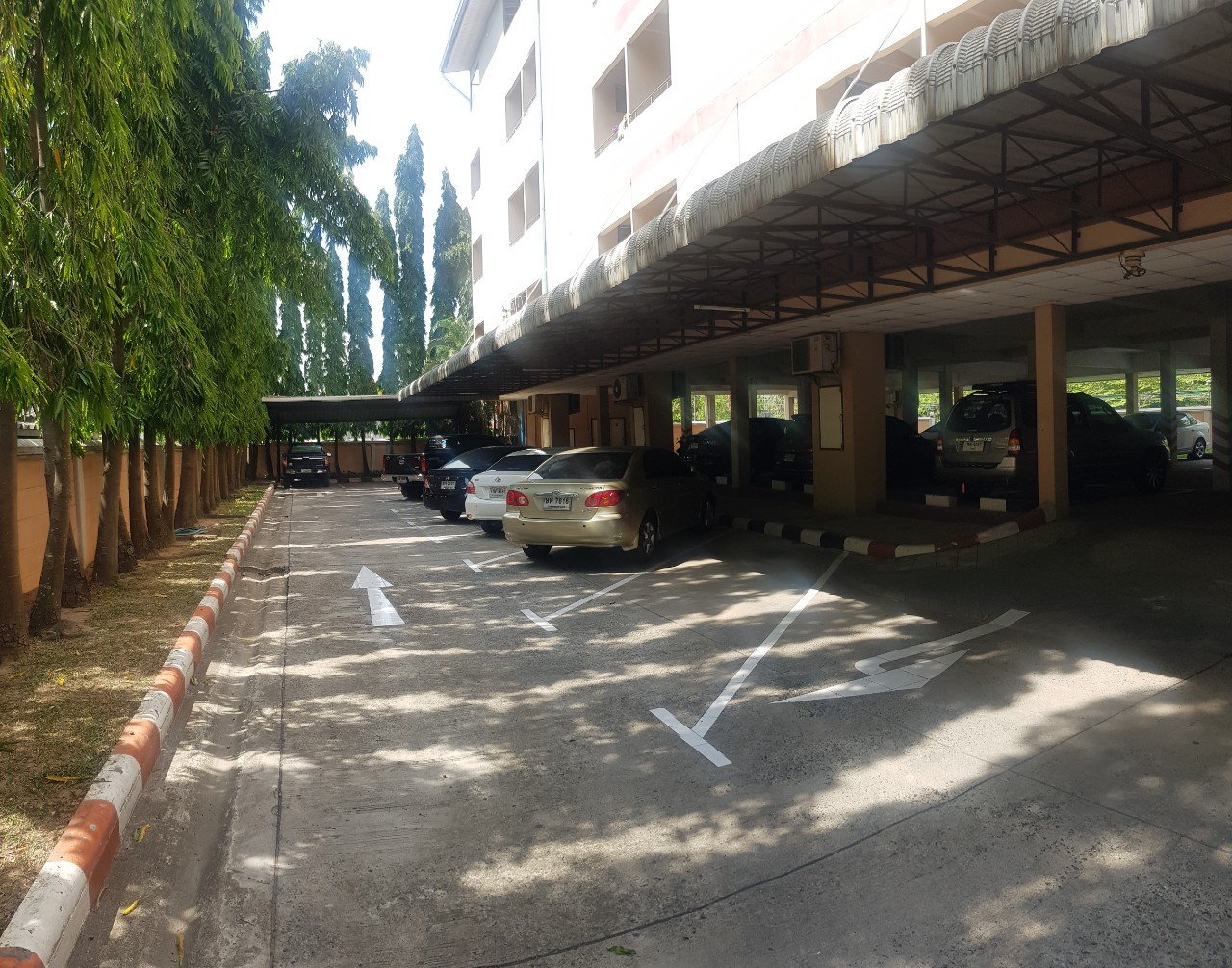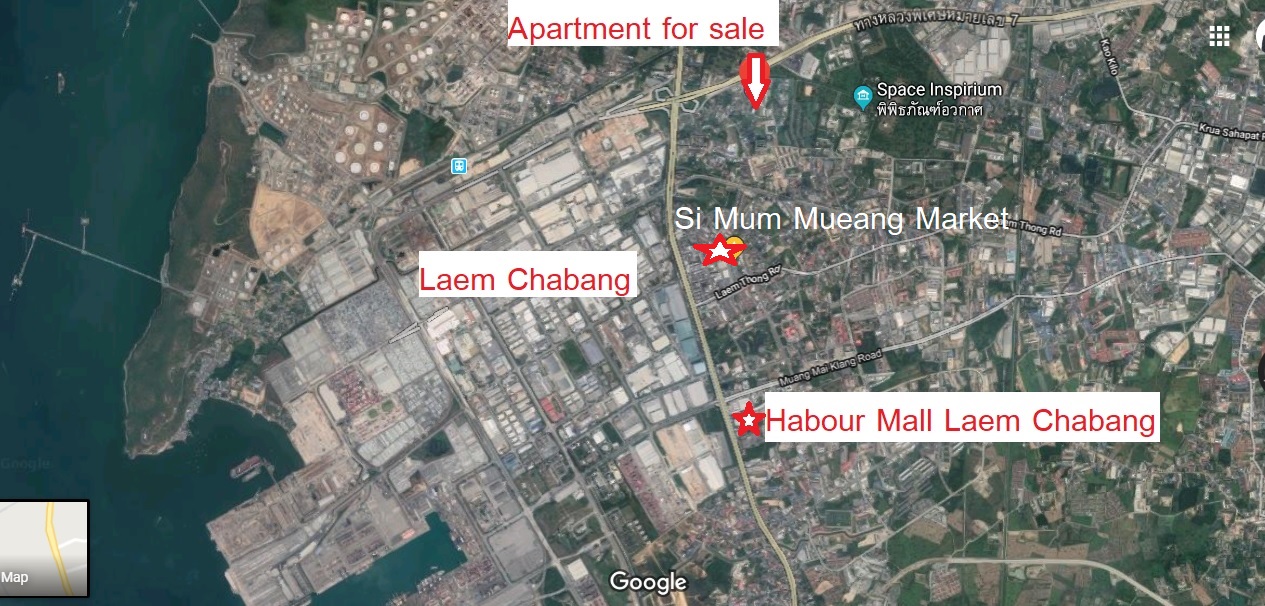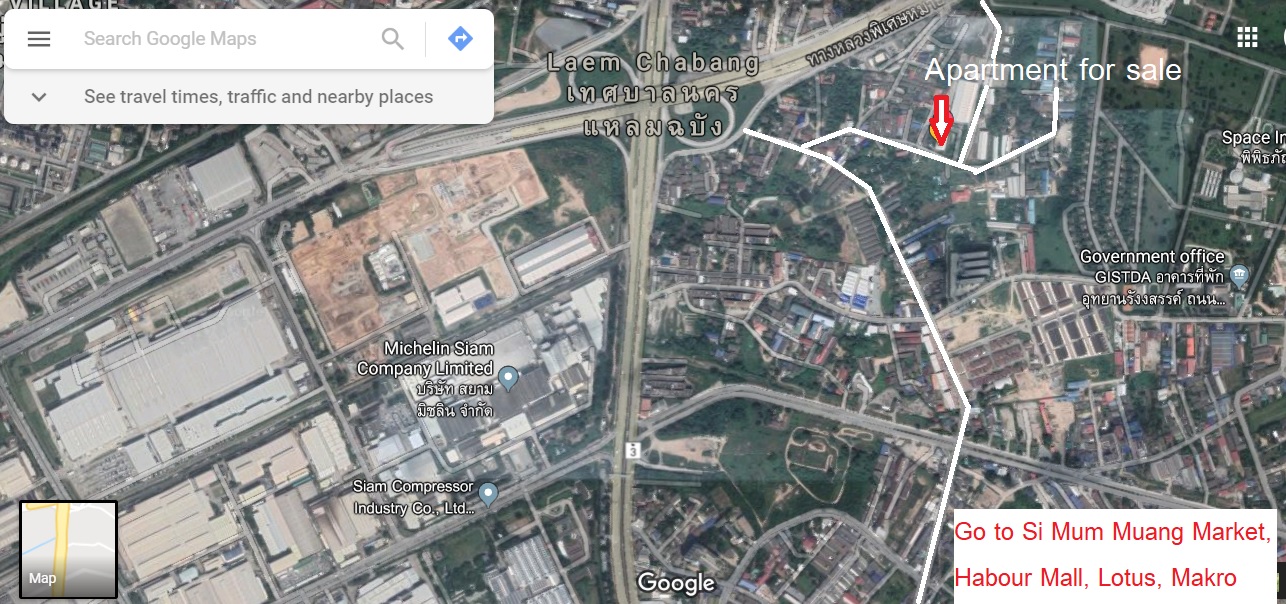 Always On-Demand Location! Large Apartment at Laem Chabang Industrial Estate for SALE!!! Land Size 1-1-10.7 Rai

.
Apartment for SALE in the heart of Eastern Economic Corridor near Laem Chabang Industrial Estate! Land Size 1-1-10.7 Rai

.
***Located in the heart of EEC, The Land Size and Structure alone is worth more than the Selling Price!!!

.
5 Storey Apartment with a large parking space. (25-28 Cars, 30-50 Motorcycles)

.
Description:

✅ 5 Storey Apartment, Land Size 1-1-10.7 Rai (510.7 Sq.W)

✅ Building Usage Space According to License: 4,102.5 Sq.m

✅ 1 Office, 2 Maid Rooms, 66 Rooms for Rent on Floor 1-4

✅ 21 Rooms are divided on the 5th floor, A bit of renovation and furnishing is needed.

✅ Total maximum potential is 89 Rooms

✅ Current Rent Rate (The rent rate is lower than the market price in the area. With a bigger room size and many parking spots, prices can be increased to 4,000-5,000 Baht/Month)

✅ Fan 2,500 Baht/Month (46 Rooms)

✅ Air Conditioner 3,500 Baht/Month (20 Rooms)

✅ Divided rooms waiting to be renovated on 5th Floor (21 Rooms)

✅ The apartment's area is high on work force demand.

.
For article on the development of Laem Chabang area, click here.

✅ Perfect Location, near Laem Chabang Industrial Estate, In the centre of EEC, Near Laem Chabang Port, one of Thailand's busiest ports, near Harbour Mall, Makro, Si Mum Mueang Market

✅ Laem Chabang's Deep Sea Port Mega Phase 3 is under construction. It will be the busiest port in Thailand upon completion.

✅ Job opportunities will continue to rise with specialized government investment.

✅ Near future high speed train station. (Sriracha Station connecting 3 main airports)

✅ There are many existing factories as well as new factories under construction.

✅ Apartment is built from durable material, very well structured.

✅ 2 meter wide corridor

✅ Large staircase with standard Emergency Exit

✅ Garden space and common area

✅ Room Size 28 Sq.m (4*7 meters) (Bigger than most apartments in the area)

✅ Every room has a private balcony

✅ Investors can make more money by transitioning some rooms into daily rent. (There are high demands for daily rent in the area)

✅ Security guard post at entrance

.
.
Selling at a special price of 49 Million Baht!!! The best price in the area!!!

.
For more information,
Mr. Mo
094-782-2354
LINE ID: @thpropertyinvestor or Click Here
ERA ThaiPropertyInvestor