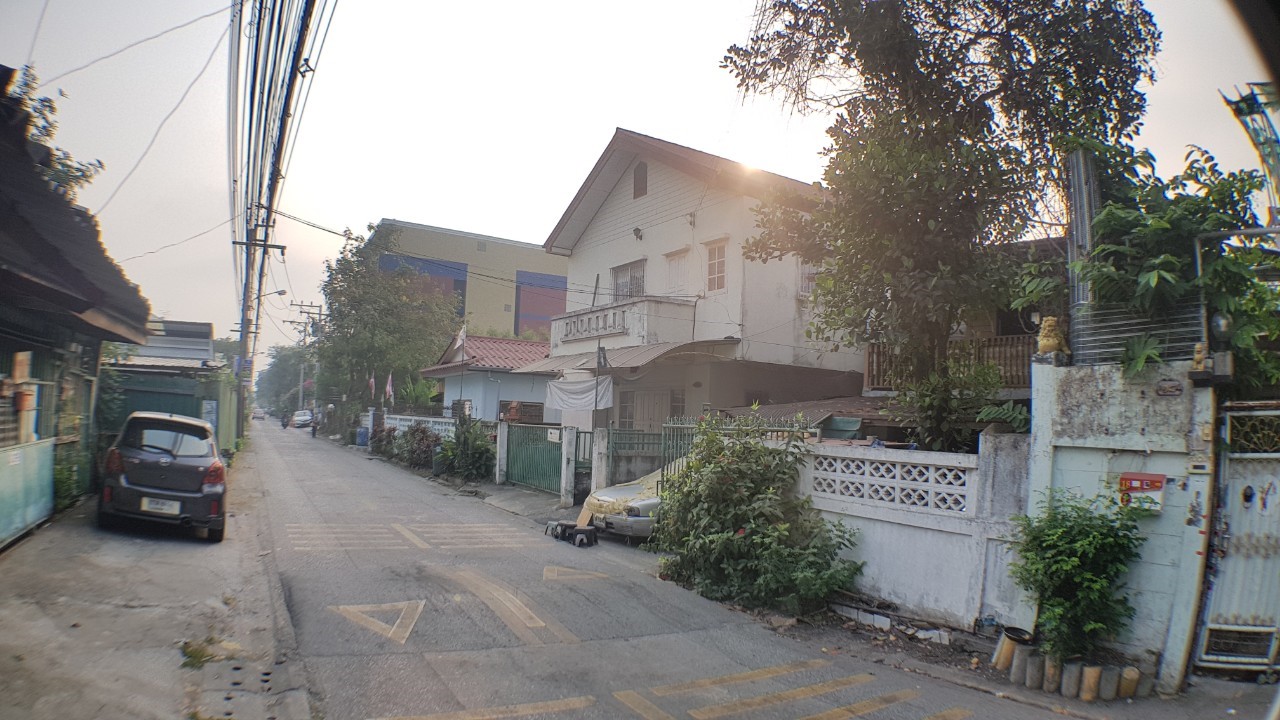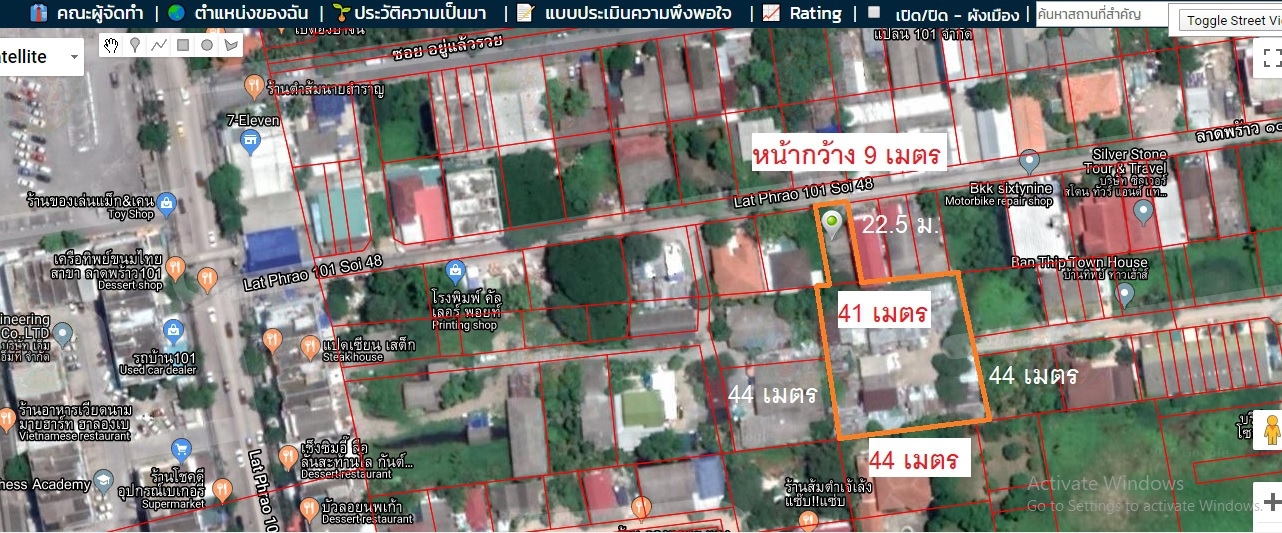 Land for sale 1 rai Bangkok Lat Phrao101. Suitable to build an apartment ,Soi Lat Phrao 101 intersection 48 Urgent !!!
.

Location : Lat Phrao 101 Soi 48, Khlong Chan Subdistrict, Bang Kapi District, Bangkok

.
Details

✅ 1-1-91 rai of land suitable for apartment construction
✅ Yellow area, Y.4 (FAR = 3, OSR = 10%)
✅ Can build 2 buildings, 79 rooms per building (based on construction that does not require EIA)
✅ Land on the road, in front of the alley, 9 meters wide, with 2 title deeds as in the picture. The first title deed is a 9 meter wide entrance opening, able to construct an apartment of almost 160 rooms.
✅ Very wide space Can make a difference From a neighboring apartment, able to park multiple cars and have plenty of space In doing fitness, meeting room or even swimming pool
✅ Suitable to be built for a group of middle-class workers, able to do some daily rentals
✅ Rental prices per month are around 4,000-5,000 baht.
✅ Very good location, suitable for apartment building, occupancy rate is very high, around 90%
✅ Employment place is full of Ladprao 101 road, full of employment sources. Connects many main roads, including Nawamin, Pho Kaew
✅ Lat Phrao Road At the beginning of Lat Phrao 101 road, there is a stop on Lat Phrao 101 MRT station.

.
.
Sell ​​very cheap, only 70,000 baht per square wah, or a total of only 41,370,000 baht !!!!

.
If agreed to purchase, have special conditions

.

For more information please contact
K'Mo : +66 94 782 2354
Line ID = @thpropertyinvestor (with @ leading)
ERA ThaiPropertyInvestor