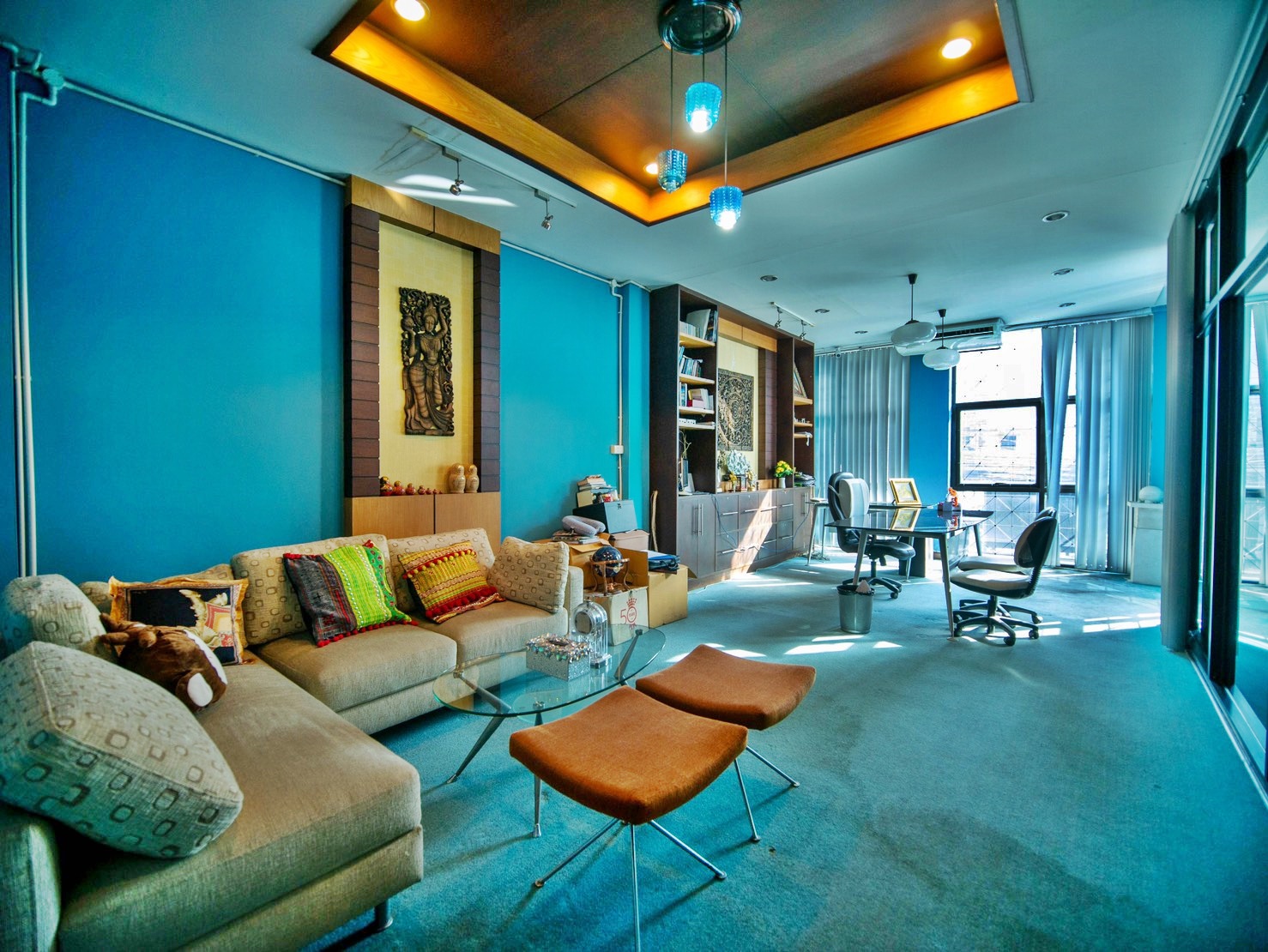 Prime Location !! Urgent sale !!, 4-storey 2 booths Shophouse for sale , next to Lad Phrao Wang Hin Road . 41 sq.wa , suitable for office, business, clinics at a special price !!
.

You can watch the video at : https://youtu.be/3graPZIwD4k

.
Location: Lad Phrao Wang Hin Road, Lad Phrao Subdistrict, Lat Phrao District, Bangkok
.
Google map : https://goo.gl/maps/1Vvi1FNf12fPphraA
.
Details

✅ Commercial building next to Lat Phrao Wang Hin Road, area 41 square meters, divided into 2 booths
✅ Usable area of ​​​​approximately 384 square meters
✅ There are 4 floors.
✅ Glass facade, beautiful, modern
✅ At present, it's a flash express distribution business.
✅ The location is suitable for doing business, offices, branch offices, distribution centers, online businesses that target customers in urban areas, beauty business or clinics.
.
✅ The shape of the building looks beautiful. It is a mirror shape.

.
Details of each floor

.
✅ 4th floor: 3 bedrooms, 2 air conditioners, 1 bathroom
.
✅ 3rd floor: 1 large meeting room for 25 people consisting of 1 large air conditioner, 1 bathroom, 1 washing room
.
✅ 2nd floor: 2 private office rooms with 2 air conditioners, 2 bathrooms
.
✅ 1st floor: 1 living room, 1 reception counter, working room for 15-20 people, 4 air conditioners, 1 bathroom, a multipurpose courtyard with a small outdoor garden behind the outdoor zone for 5-7 people sitting, 1 kitchen for cooking and warming food
.
***Analyze the potential of the location***

✅ Lat Phrao Road, Wang Hin It is a potential location that connects both Ladprao Road, Ratchada, along the Ekamai Ramintra Expressway, Kaset Nawamin Road. and Phaholyothin Road
✅ Near the current MRT, Lat Phrao Station and Future MRT Station, Chokchai Si Station
.
Close to leading department stores
.
✅ The JAS Ladprao Wang Hin, only 5 minutes
✅Central Eastville, only 9 minutes
✅Crystal Design Center (CDC) only 10 minutes
✅Crystal Park, only 9 minutes
✅ Major Ratchayothin, only 10 minutes
✅Central Ladprao, only 15 minutes
✅ Nawamin City Avenue, only 14 minutes
✅ Near the source of food, many amenities, complete

✅ Also near the delivery point, Thai post office, big branch, very suitable for businesses that need to sell online

✅ Considered as a potential location worth the investment
.
✅✅ Super special price from 24 million baht, reduced to only 17.9 million baht!! ✅✅ Anyone looking for a potential location suitable for your business should not miss it.
.
For more information contact at

Khun Peng : 093-786-9444
Line ID = @thpropertyinvestor (with @ in front)
www.thaipropertyinvestor.net