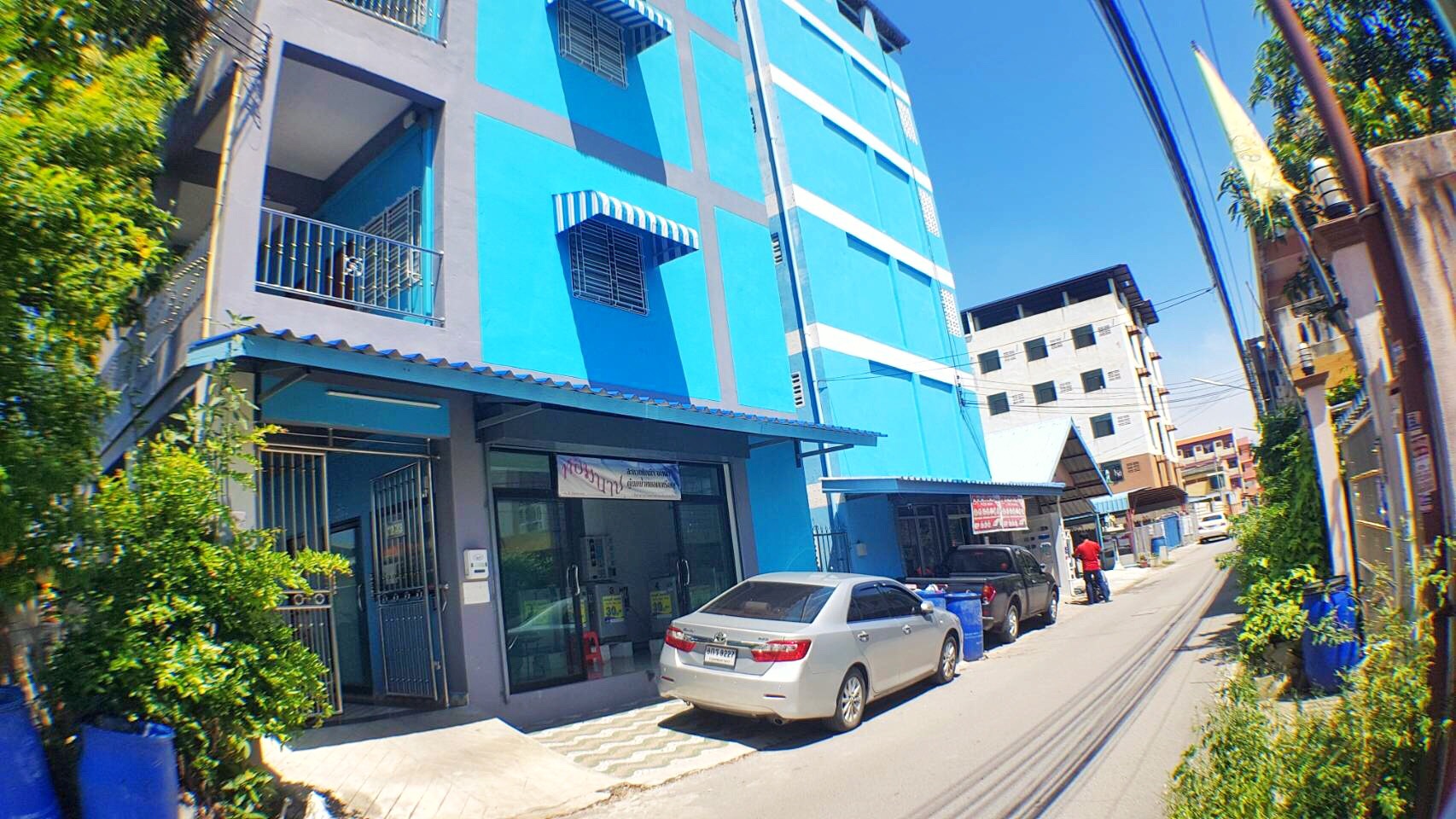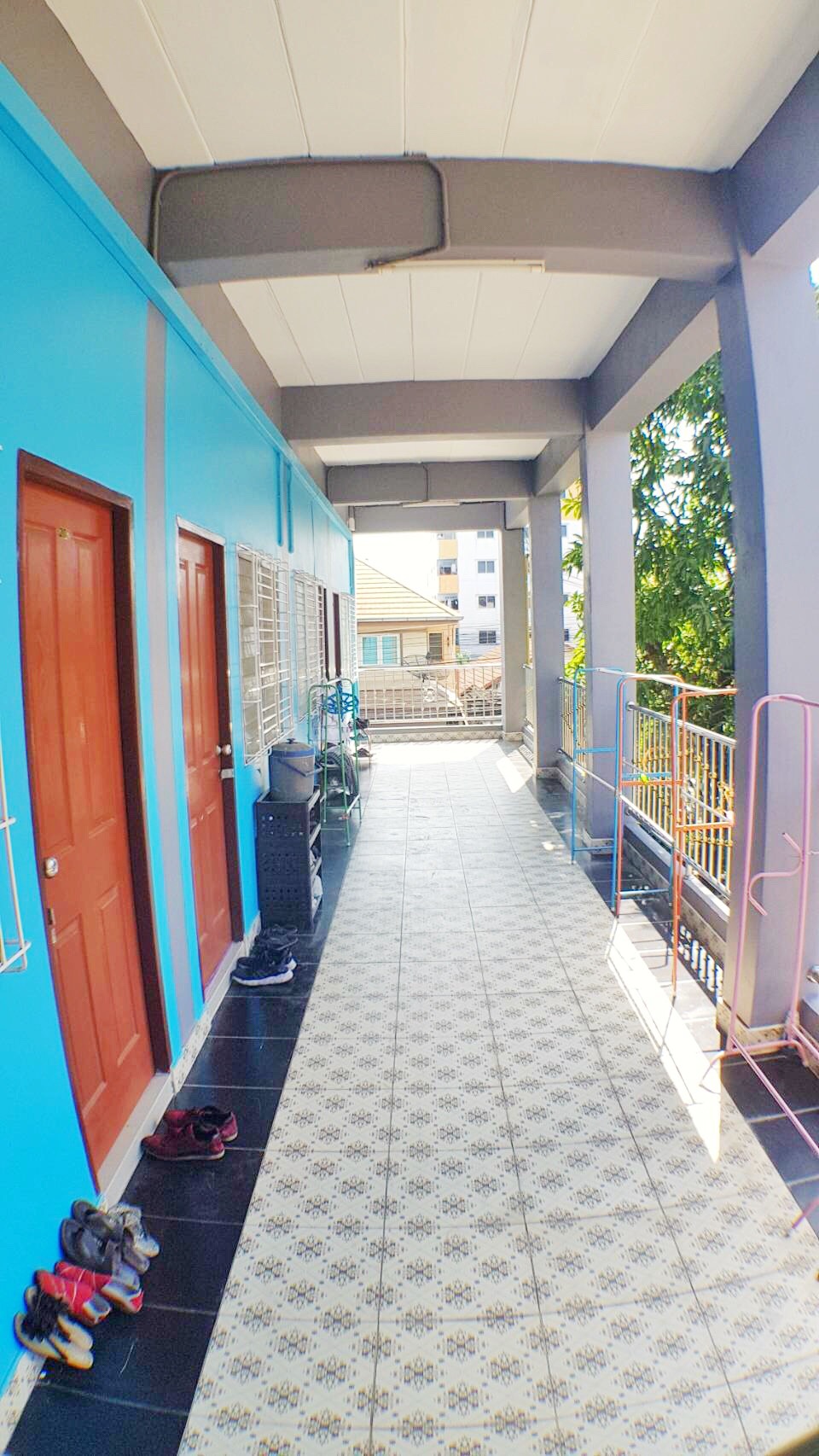 Fully Rented 5 Storey 209 Sq.W Apartment for SALE!! Prime Factory location at Navanakorn Industrial Zone!!

Location : Soi Phayom 5, Phayom Sub District, Wang Noi District, Ayutthaya 13170

*** Located in a crowded community with 7-11, Lotus and Makro nearby. Factory shuttle bus drops off workers in front of apartment alley.

Description

✅ Land Area 209 Sq.W (Building Area 105 Sq.W, Parking 104 Sq.W)
✅ 2 Apartment buildings with a combined total usage space of 1,900 Sq.m
✅ Rooms for Rent: 56 Rooms, 1 Pizza Restaurant
✅ Laundromat Service
✅ All rooms are currently Rented out
✅ 104 Sq.W Parking Space (A 5 storey apartment could be built here in the future.)
✅ Navanakorn, Bang Pa-In and Hi-Tech Industrial Zone make apartments in the area High on Demand
✅ Shuttle Bus service to all Industrial Zone in area
✅ Apartment is located in prime spot, close to wet market and convenience store.

Return on Investment Details

✅ Rooms for Rent: 1,500-1,900 Baht (No Air Con.) All Rooms Currently Occupied!!
✅ (600 Baht/month extra to install an Air Conditioner. There are currently 7 rooms with AC.)
✅ Income from rent is around 99,000 Baht.

**Room is empty, Extra money can be made for renting out furniture and electrical appliances.
.
✅ Rent from Pizza Restaurant is 4,000 Baht
✅ Parking Rent: 500 Baht Per Car, Enough space for up to 16 cars making up to 8,000 Baht/month
✅ Laundromat making up to 4,000 Baht/month
✅ Around 10,000 Baht/month profit after deducting expenses from electricity and water.
✅ What makes this apartment stand out from others in the area is the large parking space that can be used to build another apartment for more profit.
Total Income is around 125,000 Baht/month
.
✅ Key card access, Building is well maintained and safe
✅ Extended roof built on rooftop of both buildings
✅ 3 Water tanks on roof and a reserve tank on first floor

Monthly Expense
✅ Maid 12,000 Baht
✅ Miscellaneous expenses 3,000 Baht
.
***Net Profit 110,000 Baht/Month or 1,320,000 per Year!!
.
*** This area is the best place to live for industrial zone workers due to the many amenities within walking distance.
.
Selling at just 19.9 Million Baht!! (Transfer Fee split between both parties)
.
For more information, Please Contact:
Khun Peng : 093-786-9444
Line ID : 093-786-9444
Line ID : @thaipropertyinvestor.net
www.thaipropertyinvestor.net/apartment