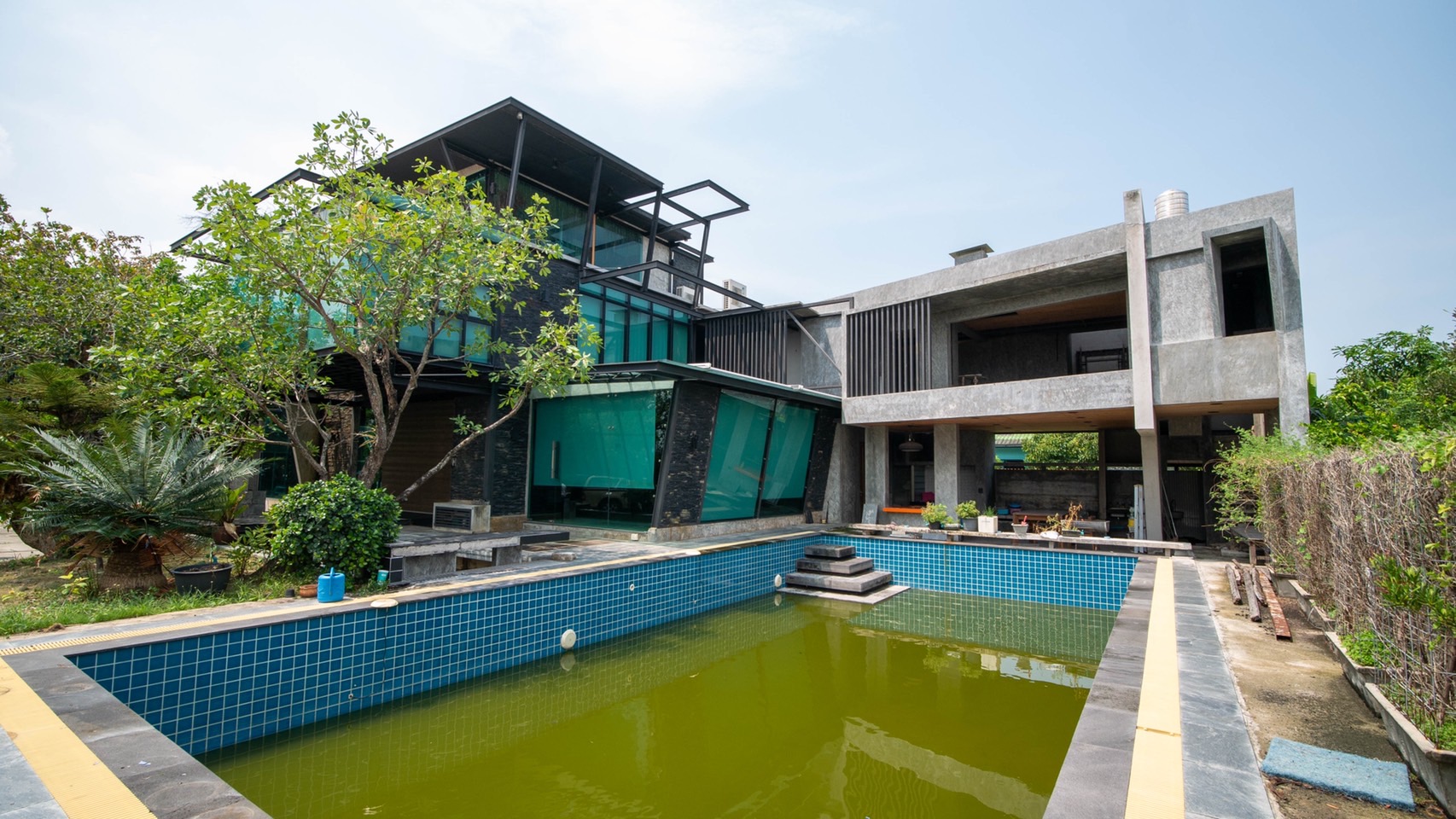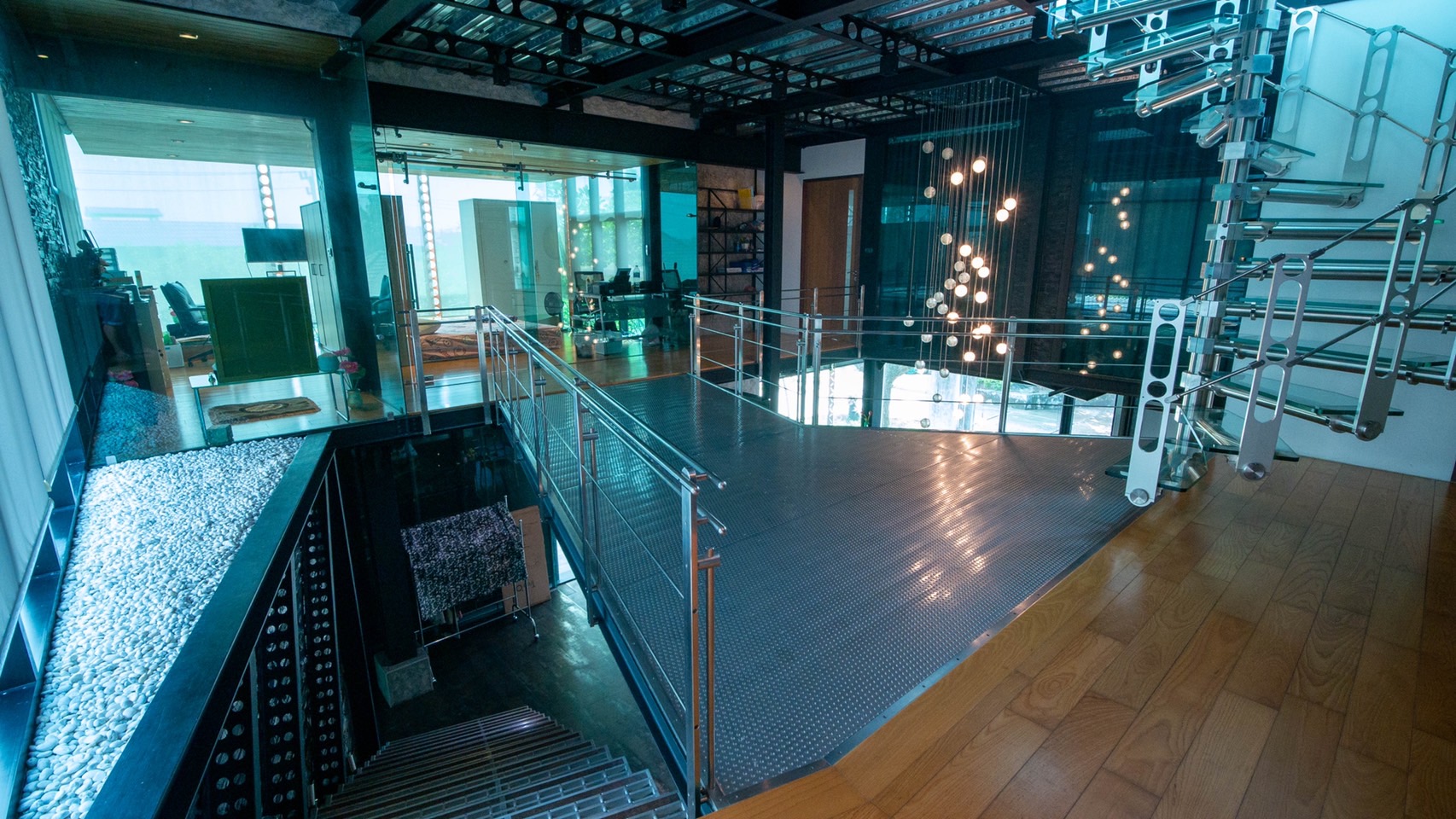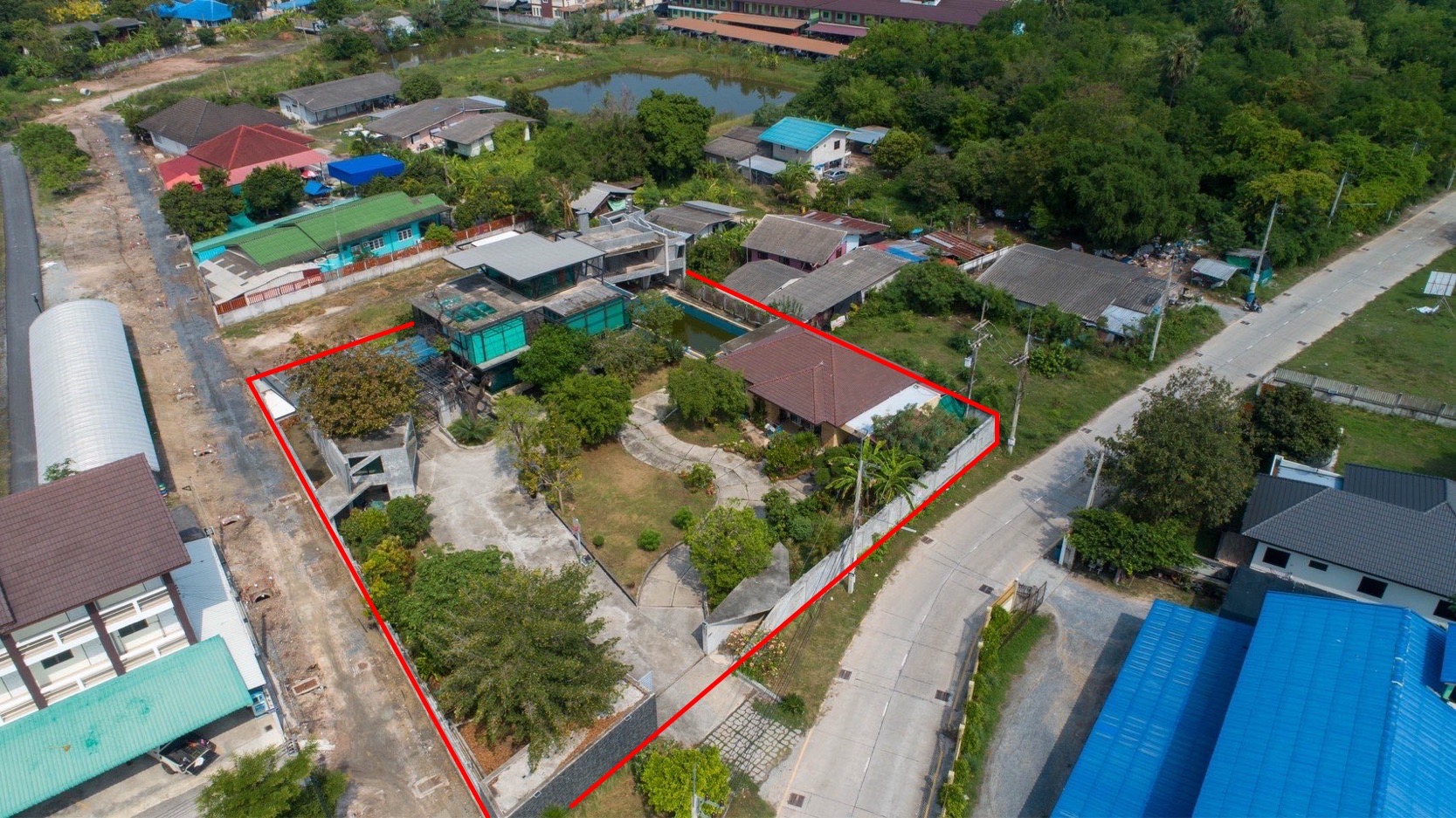 Selling a modern loft-style single house on a 2,372 square meters land, located near Chonburi bypass road, with easy access. Just 10 minutes to Robinson Lifestyle Chonburi at a special price!
.
The 4-storey modern loft-style house offers a spacious living area and convenient transportation, whether to Bangna Road for city access or to the Chonburi bypass road for travel to Rayong and Pattaya. Selling price is only 21,000,000 baht.
.
Detached house with a land size of 2,372 square meters. The majority of the house's walls are made of tempered glass, which creates a beautiful decoration. The structure is well-built and the house has many functional features.
.
Location: House number 105, Nong Mai Daeng Sub-district, Mueang Chonburi District, Chonburi Province.
.
Details:
Land size: 2,372 square meters.
There are a total of 3 houses, 2 of which are for residential use and 1 is still under construction.
The main house has 4 floors, 3 bedrooms, 3 bathrooms, 1 guest room, and 1 underground room. The total living area is 330 square meters.
The second house is a single-story house with a living area of 146 square meters.
The house under construction has a living area of 88.50 square meters and can be decorated according to one's own style.
Large swimming pool.
Car lift inside the house for parking.
The main walls of the house are made of glass materials and are all tempered glass.
The structure is very strong and designed to withstand up to 6.7 on the Richter scale.
Can park up to 5 cars.
.
Nearby places
Utapao Market, 370 meters
Big C Mini, 370 meters
Mahanakhon Pharmacy, 370 meters
7-Eleven convenience store, 2 kilometers
Chonburi Bypass Road, 2 kilometers
Amata Nakorn, Chonburi, 8 minutes
Robinson Lifestyle Chonburi, 8 minutes
Nong Mon Market, Amata, 8 minutes
Vipharam Hospital, 10 minutes
Central Chonburi, 20 minutes.
.
Modern loft-style house, large area, excellent location, and convenient transportation. Selling at a special price of only 21,000,000 Baht
(Original price: 30,000,000 Baht)
.
Negotiable and special price available.
.
For additional information, please contact
Khun Fah at 090-915-9478
or Khun Tie at 087-907-9524.
You can also reach us on Line: @thpropertyinvestor, with @ in front.
Visit our website at www.thaipropertyinvestor.net.