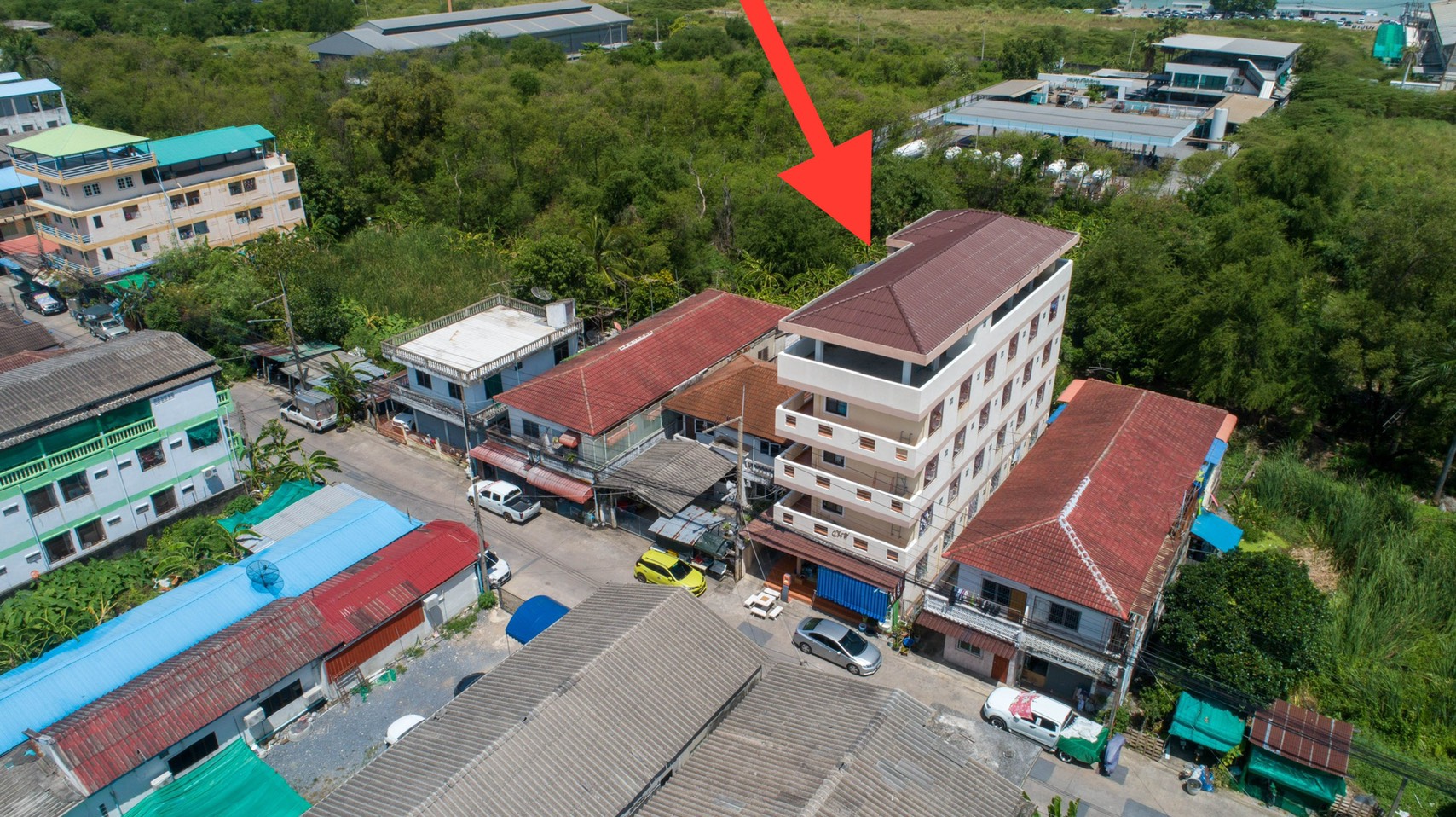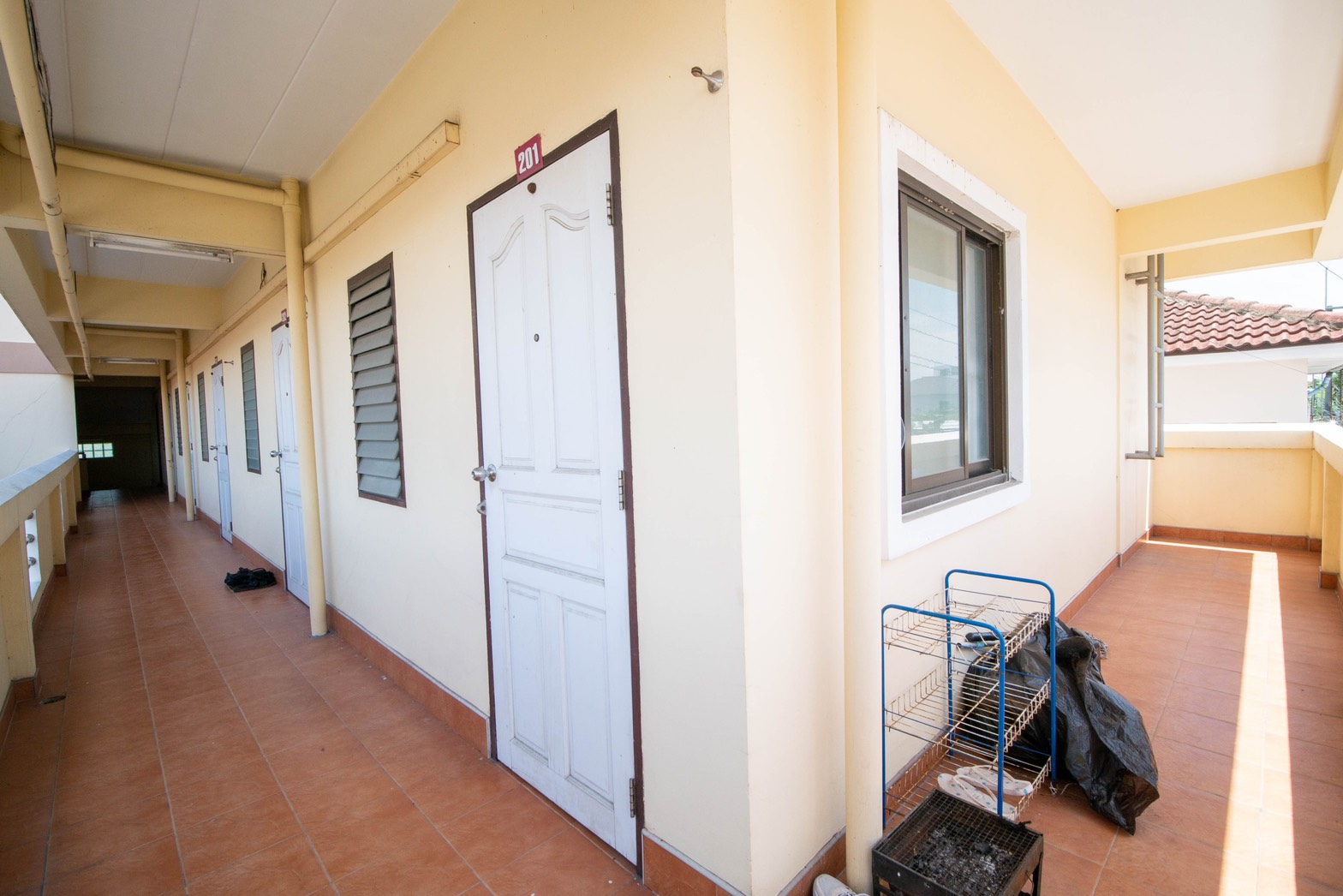 4 storey Apartment building for sale, total 24 rooms, land area 60 Square Wa , usable area 582 square meters, Soi Khlong Luang 1, Community area in Pathum Thani !!
.
Location : Map of the apartment building
14°00'02.5"N 100°36'28.6"E
https://goo.gl/maps/24Vif1gPoUoGyGko8
.

Description : Apartment building


Apartment Building No. 54/7
Land with a 4-storey apartment building, 24 rooms, 2 air-conditioned rooms
Built on land 60 square wa
Usable area 582 square meters
Built for 9 years, the building is in good condition, strong structure, no need to improve, ready to continue the business
The room is a fan room. with bathroom and private balcony
There are 2 air-conditioned rooms.
There is a convenience store in front of the building, convenient
Able to increase the total rental price if equipped with air conditioner
Inside the building can park 15-20 motorcycles
Water is charged at 30 baht per unit.
Electricity is charged at 8 baht per unit.
Currently, almost all units are fully occupied, accounting for 85-90%
The location is in the community employment center near Future Park Rangsit and Rangsit Market. Very crowd people. Can be rented at a rate of 1,700 - 2,500 baht per room, if roughly calculated. Will be able to generate returns around 38,000 - 45,000 baht per month.

.
With a location near the community source of employment : such as

PTT Gas Filling Plant, Sai North
Specialty Tech Corporation Co., Ltd.
SP Design Printing Co., Ltd.
Thai Kura Bo Curabo Co., Ltd.
By Computer Tech Co., Ltd.
LIXIL Thailand Public Company Limited
Headquarters of Centago companies
Able Industries Co., Ltd.
Chaiseri Rubber Industry Co., Ltd.
Market in the morning and in the evening
Rangsit Market
Lotus Rangsit
Future Park Rangsit
.
In addition, this location is also a location with a future.

The location is in a bustling employment community. Surrounded by many factories, making room rates full almost all year round.
.
count as investment Potential location building Profitable all year
.
From the price of 10.5 million, a special discount to only 8.5 million baht
.

Ask for more information Contact urgent call

Khun Peng : 093-786-9444
Line ID : 093-786-9444
Line ID : @thaipropertyinvestor.net