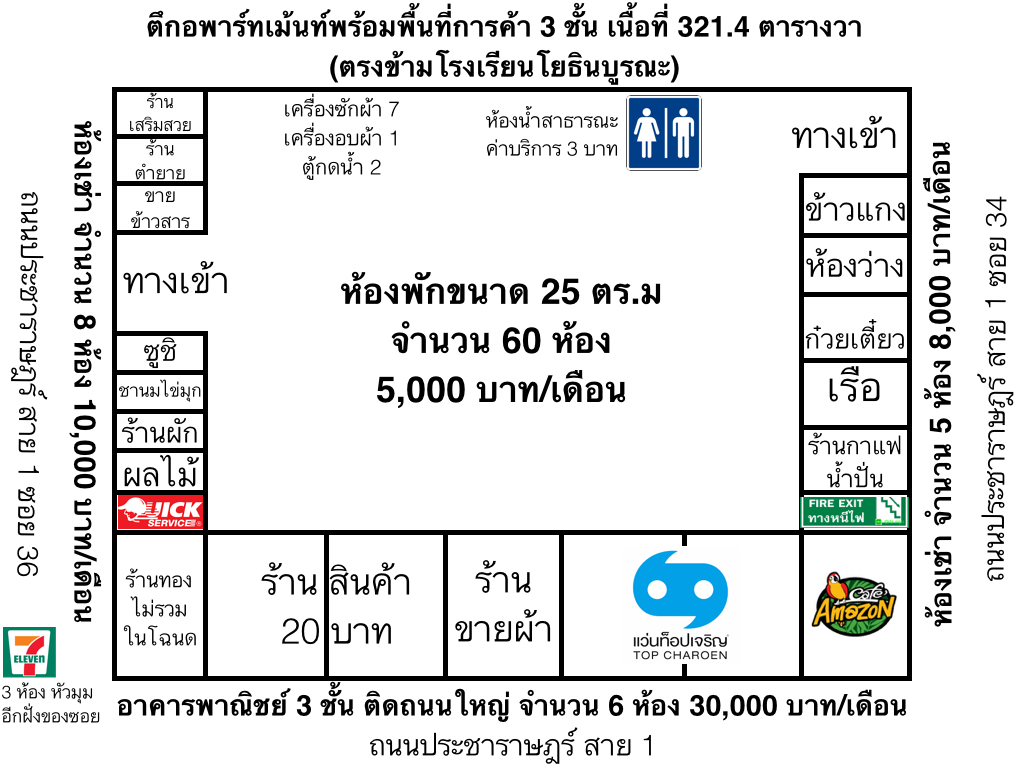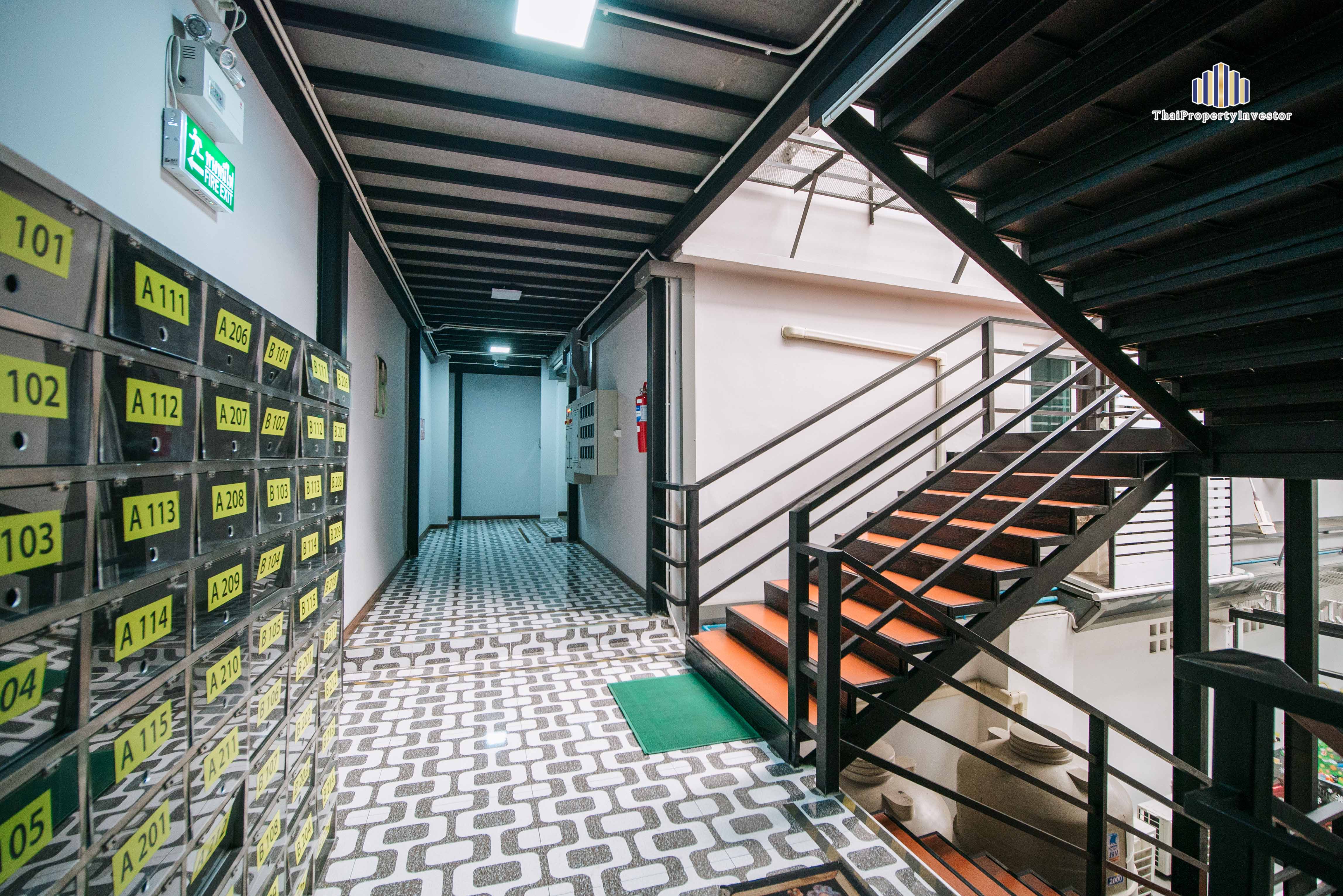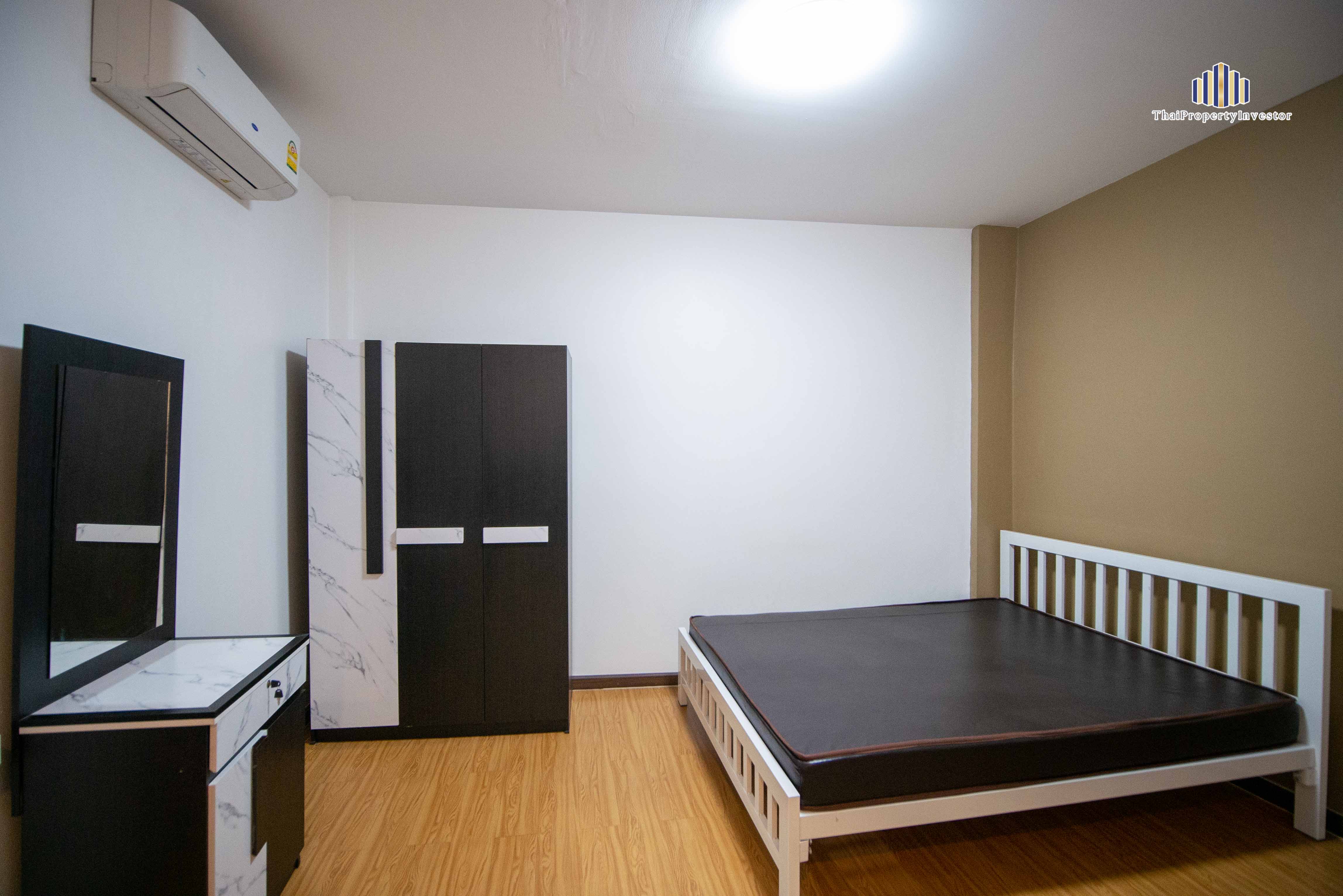 Annual profit of 7.2 million! Apartment for sale with commercial space Opposite Yothin Burana School The area is almost a rai. Urgent!!
.
You can watch the video at : https://youtu.be/6Eak4hAxEhU
.
Location : Bang Sue Subdistrict, Bang Sue District, Bangkok
.
details
✅ Apartment with 3 floors of commercial space
✅ Area 321.4 square wah
✅ usable area about 3,400 square meters
✅ 60 rooms on the 2nd-3rd floor (25 sq m) 5,000 baht/month
✅ 3-storey commercial building on the main road, 6 rooms, 30,000 baht/month
✅ 8 single-storey rooms on the right side, 10,000 baht/month
✅ 5 single-storey rental rooms on the left side, 8,000 baht/month
.
other income
✅ Public toilets, separate male/female, service fee 3 baht (income about 20,000-25,000 baht per month)
✅ 7 washing machines
✅ 1 dryer
✅ 1 water dispenser inside the building, 1 outside the building
.
building staff
✅ Juristic person 1
✅ Maid 2
✅ building mechanic 1
**Employees and tenants are unaware of the sale of this building. so as not to disturb the business Please do not ask**
You can contact the owner's nephew at the number under this announcement. is a decision maker will take you to see by yourself
.
✅ Opposite Yothin Burana Number of students = 3,310 (data as of June 10, 2019)
✅ Close to many employment sources The location is bustling all day every day.
✅ MRT Bang Pho 1 km.
✅- Gateway Bang Sue 1.2 km.
.
✅✅*** Selling for only 125,000,000 baht ***✅✅
**Income after expenses per month averages 600,000 baht/month** or approximately 7.2 million baht per year.
Opportunity to have a commercial location like this for sale I can't find it anymore!!
.
✅ City plan, brown Yor. 8, which can be rebuilt with a usable area of approximately 7,700 square meters or can be built 10 floors high (but the current condition can receive a monthly return of not less than 600,000 baht)
✅ It is considered an investment in real estate that can generate a huge amount of income.
.
For more information, please contact
Mr. Rich 094-287-8264 (Owner's grandson)
Line ID = @thpropertyinvestor (with @ in front)
www.thaipropertyinvestor.net