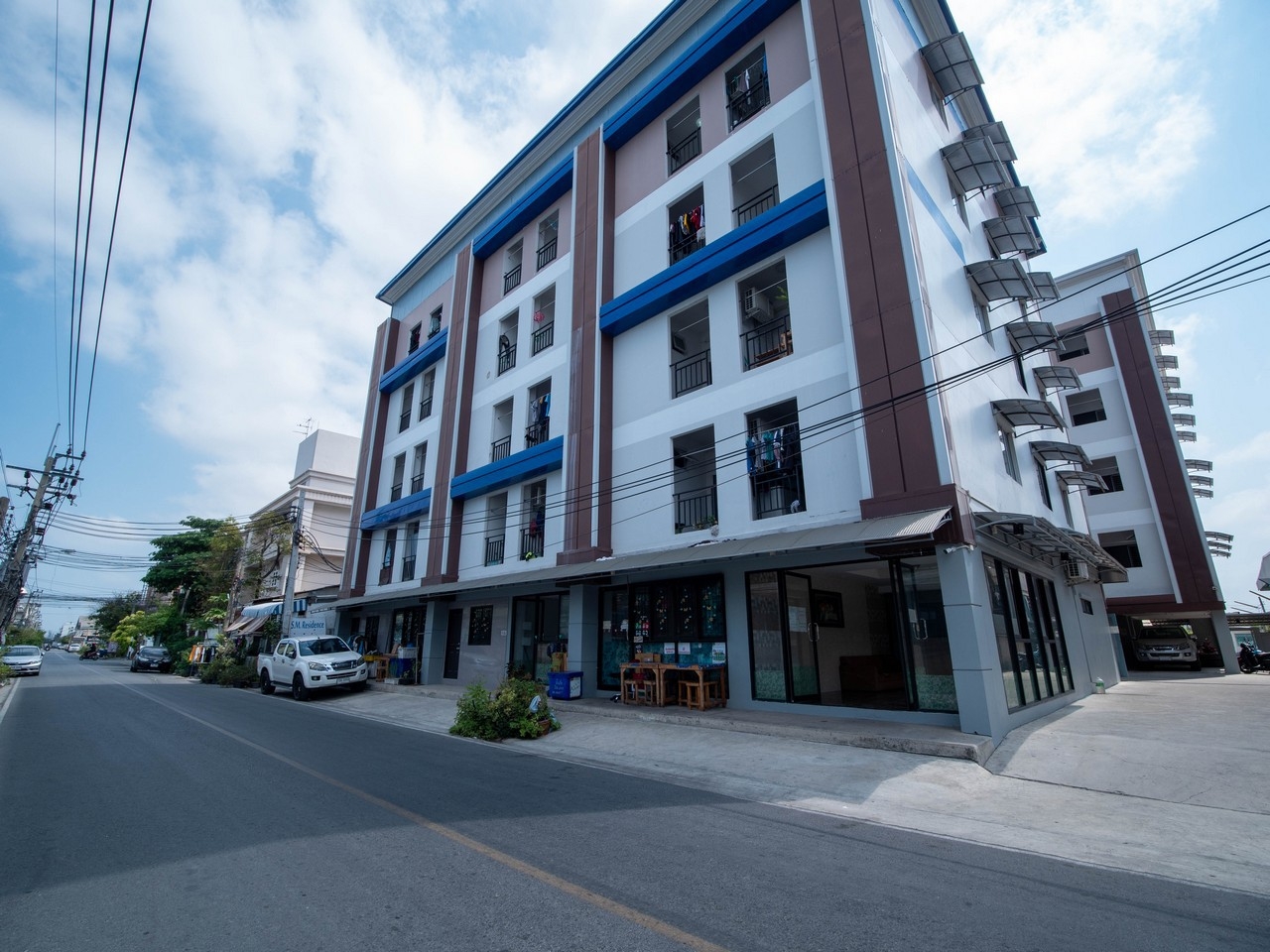 Apartment for sale Near the employment area, Soi Thai Insurance 2, with a large car park at a special price



Location: Soi Thai Insurance 2, Thepharak Road, Bang Sao Thong Subdistrict, Bang Sao Thong District, Samut Prakan 10540


Details

✅ Apartment 5 floors, 2 buildings, a total of 105 rooms, more spacious than standard And the most beautiful building in that area

✅ Total land area of ​​1 rai 2 ngan 43.2 square wah, total utility area 3,132 sqm

✅ Divided into land area where the apartment is located, a total of 2 buildings of 292.2 square wah

✅ and adjacent parking spaces totaling 351 square wah (can be added to the apartment with 2 buildings, a total of not less than 110 rooms)

✅ Use the key card system to enter the building and the key card system from the parking lot into the building. With door lock for parking

✅ The location is surrounded by many companies and factories.The location can be explored at a high occupancy rate due to the large number of employment such as Kerry, DHL, Honda, WHA, AEON, CEVA Logistics, Pioneer distribution centers. Logistics, Thai Agri Foods PCL, Gel Seoul Asia Pacific Public Company Limited, GFPT Public Company Limited, warehouses and many office companies in this area.
.

Highlights in this property

✅ Position stability, occupancy rate in the normal range is 95-100% (but between Covid there will be some decrease)

✅ Building design conditions which use the ideas to design the best than the expectations of this target group. (At accessible prices)

✅ Room designed wide More airy than all buildings in this area Dare to say

that People who have already stayed here Will recommend friends In the same company To stay here too With clean design, etc.

✅ With free land, at present, a parking space is available for rent at 1,000 baht per car per month (size 351 square wah). Can build about 110-120 rooms (in a location with high occupancy)

The room has 2 sizes :

✅ 4 x 6.5 meters (26 square meters), there are about 60 rooms

✅ 3.5 x 6.5 meters (22.75 square meters), there are about 55 rooms


There are 2 types of rental rates.

✅ With furniture

With approximately 25 rooms, the rental rate is 3,000 - 3,300 baht per month.

With furniture and about 30 rooms, rental rate 3,400 - 3,800 baht per month

✅ Room type available, rental rate around 2,200 - 2,700 baht
.

Estimate income, expenses, and profits :

✅ Revenue is calculated at occupancy rate During normal situations (average 90 - 95%)

✅ Income from rent of approximately 260,000 - 280,000 baht per month (calculated using the average of room type)

✅ Monthly fee 200 baht per room (in case of using the internet for an additional 100 baht per room), about 20,000 baht

✅ Washing machine and water dispenser, about 7,000 baht

✅ Electricity and water storage rates per unit (electricity 8 baht per unit, water 20 baht per unit), electricity and electricity profit of about 10,000 baht per month

✅ Parking for 1,000 baht per car (If outsiders charge 1,500 baht) Currently there are about 30 parking spaces with receipts equal to 30,000 baht
.

################ Total revenue equals 337,000 baht (during normal circumstances)
.

Expenditure will be used by only one person to look after the building. :

✅ Wages of approximately 25,000 baht

✅ Miscellaneous expenses of approximately 10,000 baht
.
.

################ The estimated profit is 300,000 baht per month.

****** This does not include opportunities. In the development of another 351 square wah of land to generate rental income that is currently made into rental parking spaces ******

.

.

Offering at a price including 2 buildings and vacant land That can be developed in the future
.

Total area equal to 1 rai 2 ngan 43.2 square wah
.

With 2 buildings, the age of the building is only 4 years, usable area as per the license including the 3,132 sqm.
.

Offering for only the total price of just 61.9 million baht. Expenses in the Department of Lands, each half
.

Selling price is lower than the current market value !!!!!!

.

********** Note: This sale is confidential, ask for cooperation. Do not ask staff or tenants directly at the building Welcome to take a look by yourself.  ************

.

For more information Or want to make an appointment to see the building please contact

K' Mo (Advisors and property investors) 094-782-2354

Line ID = @thpropertyinvestor (with @ leading)

www.thaipropertyinvestor.net/apartment

www.facebook.com/thaipropertyinvestor

Because we are investors like you Therefore understand your needs very well